Download
Latest version: Ver 0.2.2 (Updated 2023.01.18)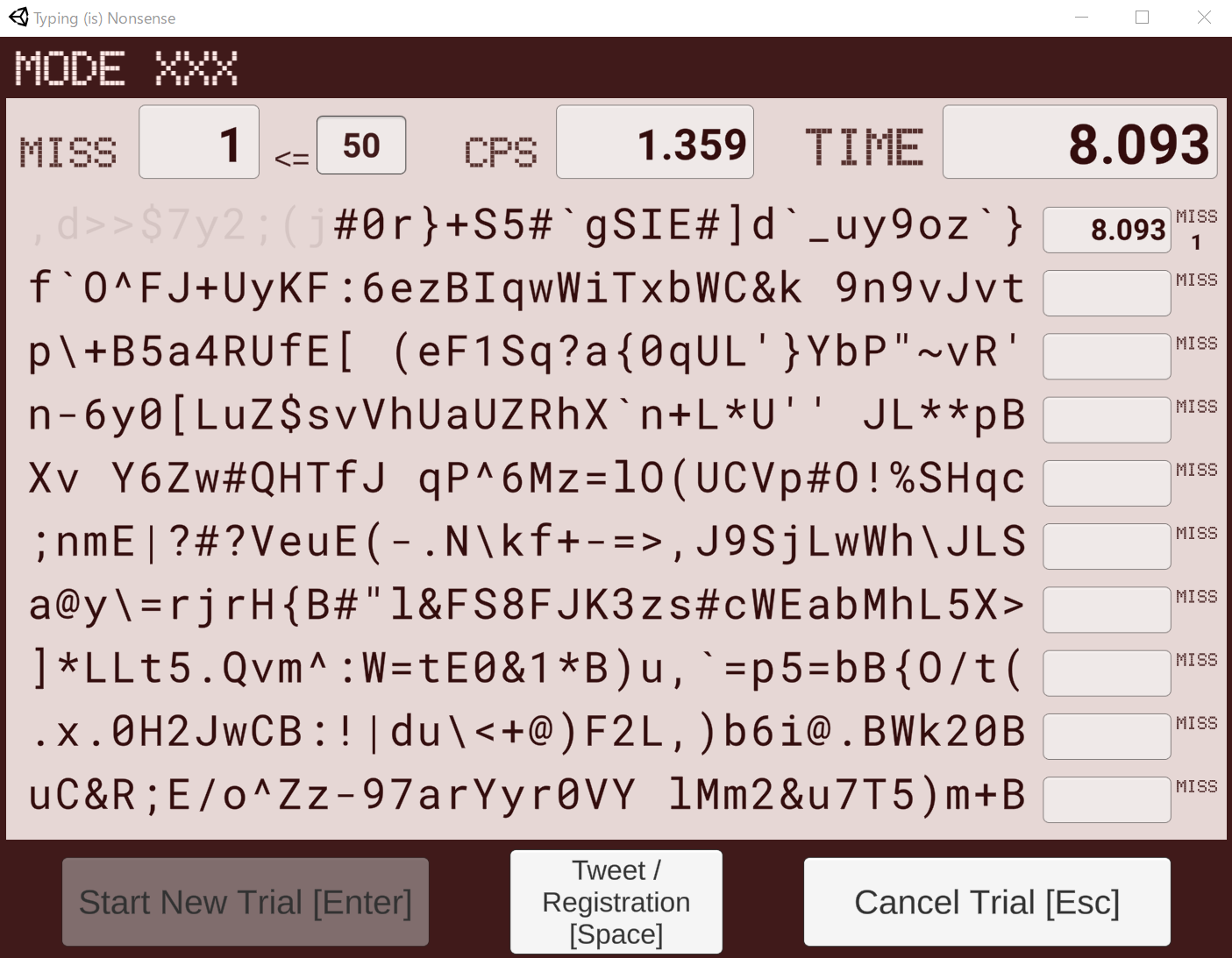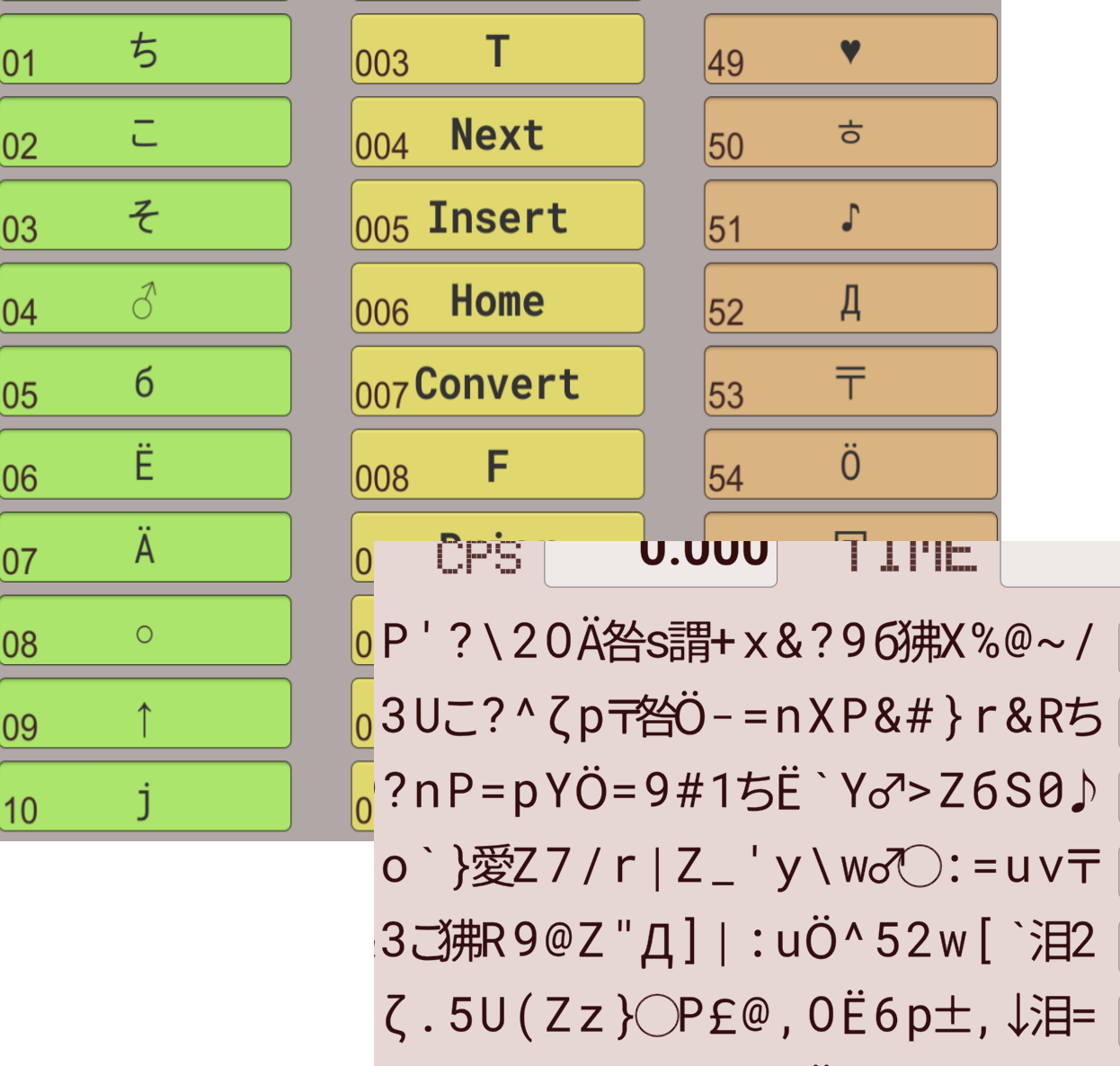 This is an Alpha version for debugging. Please use at your own risk.
How to play
No need to install.
Just unzip "tin.zip", and run "Typing (is) Nonsense.exe".
How to update
1. Unzip downloaded "tin.zip" in any folder you like.
2. Copy previous "SaveData" directory in "Typing (is) Nonsense_Data" directory, and paste it on the same location in the new directory.
README(GitHub)